Conferences, symposiums and workshops
---
April 2021 Webinar: Live VSP from Perth, Australia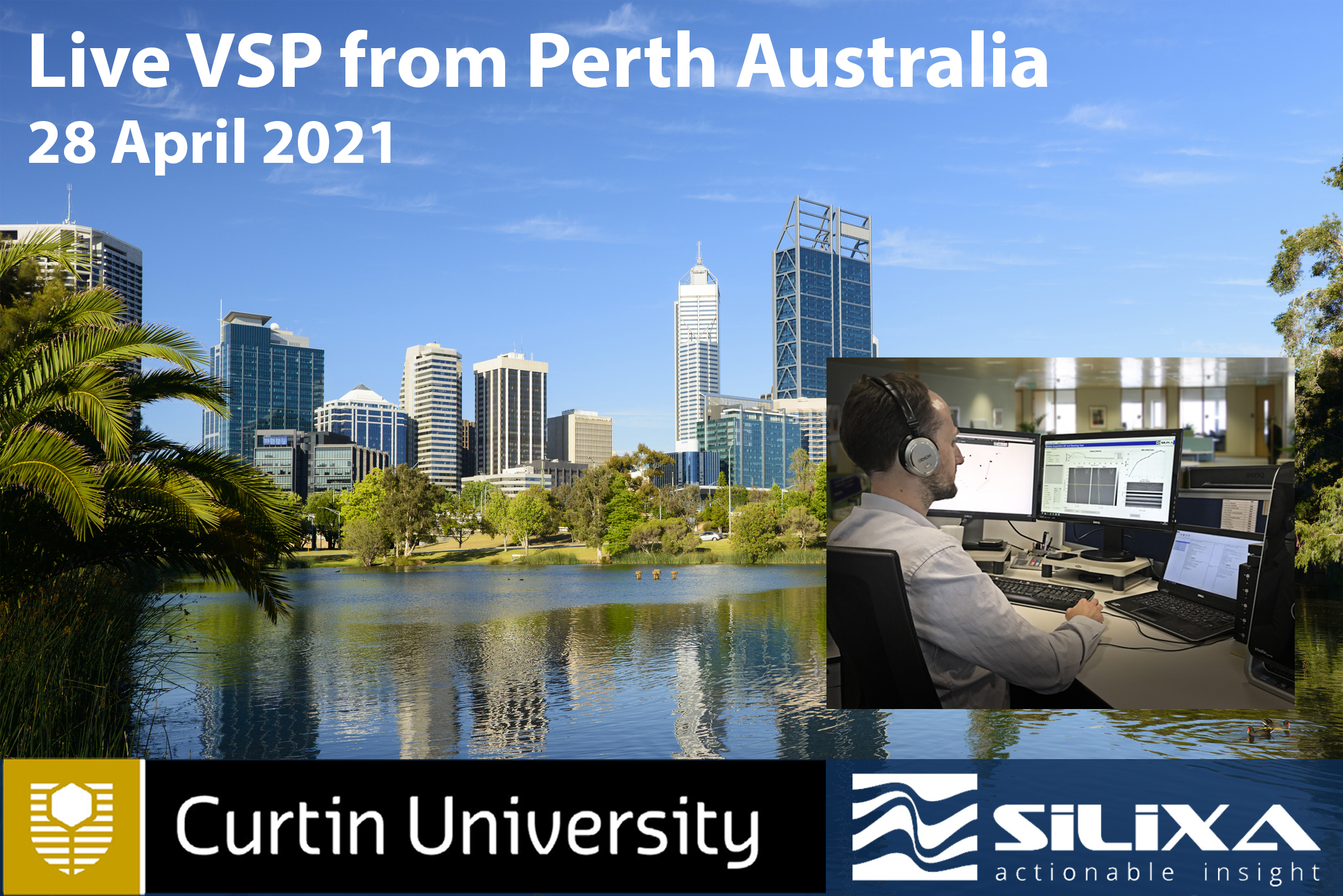 A live demonstration of remote Vertical Seismic Profiling (VSP) data acquisition using Distributed Acoustic Sensing (DAS) presented by Curtin University Exploration Geophysics and Silixa Ltd.
Our joint presentation with Silixa Ltd gave an overview of DAS technology for Vertical Seismic Profiling, its capabilities as well as some case studies using this technology. During the webinar, the Curtin Geophysics Team presented their state-of-the-art geophysics Curtin GeoLab well calibration and training facility.
On-demand VSP data collection was performed live at the facility in Perth, Australia via remote operations from the UK with data QC'd during the webinar.
Time: 28th April 2021 at 4 PM, Perth time (+8 UTC)
Duration: 1 hour
---
Seismix 2020 19th International Symposium

Hosted by Curtin University, Perth, the 19th edition of the biennial International Symposium on Deep Seismic Profiling of the Continents and their Margins (SEISMIX 2020) was also extended to include the latest technological and scientific developments in the application of seismic methods.
The Symposium was held at the Esplanade Hotel in Fremantle, near Perth, Western Australia, from Sunday the 15th of March to Thursday the 19th of March 2020.
---
3IWRP - 3rd International Workshop on Rock Physics

The 3rd International Workshop on Rock Physics (3IWRP) was held from the 13th to the 17th April 2015 in Perth, Western Australia. The aim of the Workshop was to review recent advances in theoretical, experimental, computational and applied rock physics and to help steer future research. A big "Thank you!" to all who attended and helped make the Workshop a great success.
---