Computing
The Centre for Exploration Geophysics has a variety of the latest computing hardware and specialist geophysics software resources, including a HPC cluster, and high-end specialist workstations and servers.
Linux Cluster
The Centre has its own Linux HPC Cluster, which forms the backbone of our local computational resources.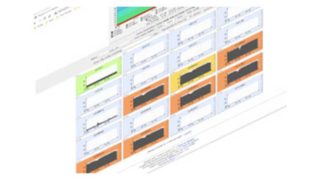 The combined processing capacity of this system is 20 nodes, 432 CPUs, 5.8 TB of grid memory and over 70 TB of online storage and 480 TB of online LTO tape storage.
---
Local server and workstations workstations
We also have a range of local servers with 140 TB of active and archive local online storage. Our local desktop computers include a number of high-end workstations used for data processing and 3D modelling applications.
---
Available software
The following software resources are available throughout our area for use in our research projects.
---