Our Consortium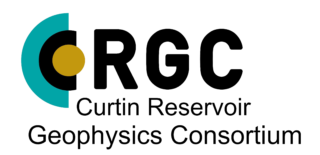 The Curtin Reservoir Geophysics Consortium (CRGC) is a partnership between industry and academia and is undertaking research into the acquisition, processing and quantitative interpretation of geophysical data with an emphasis on Australian petroleum exploration and production issues.
Focused on Research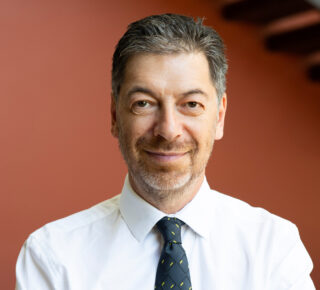 Acknowledged as having inspired a culture of excellence in the field of Geophysics at Curtin University, CEG Director Professor Boris Gurevich was awarded the university's highest honour for academic staff, the title of John Curtin Distinguished Professor.
Announcements
06/09/2021 – Curtin Geophysics has received funding from The Global Innovation Linkages Program to conduct research into Broadband fibre optic sensing for subsurface resource characterisation. Congratulations to Roman and the team!
---
29/06/2021 – MinEx CRC Education Program: PhD Geophysics Scholarships
As a part of the MinEx CRC Education Program, we have two PhD scholarships available within our Exploration Geophysics Discipline: Passive seismic methods for mineral exploration, and Improvement of distributed acoustic sensing data processing.
MinEx CRC will use its unique position as a CRC to provide a nexus between industry and university research that will add value for postgraduate research students working on the program's projects.
---
On the 29th of April 2021, the CO2CRC announced the successful completion of the Stage 3 Injection Phase where CO2 was safely injected into a saline formation 1.5 km below ground at the Otway International Test Centre (OITC) in Nirranda South, Victoria.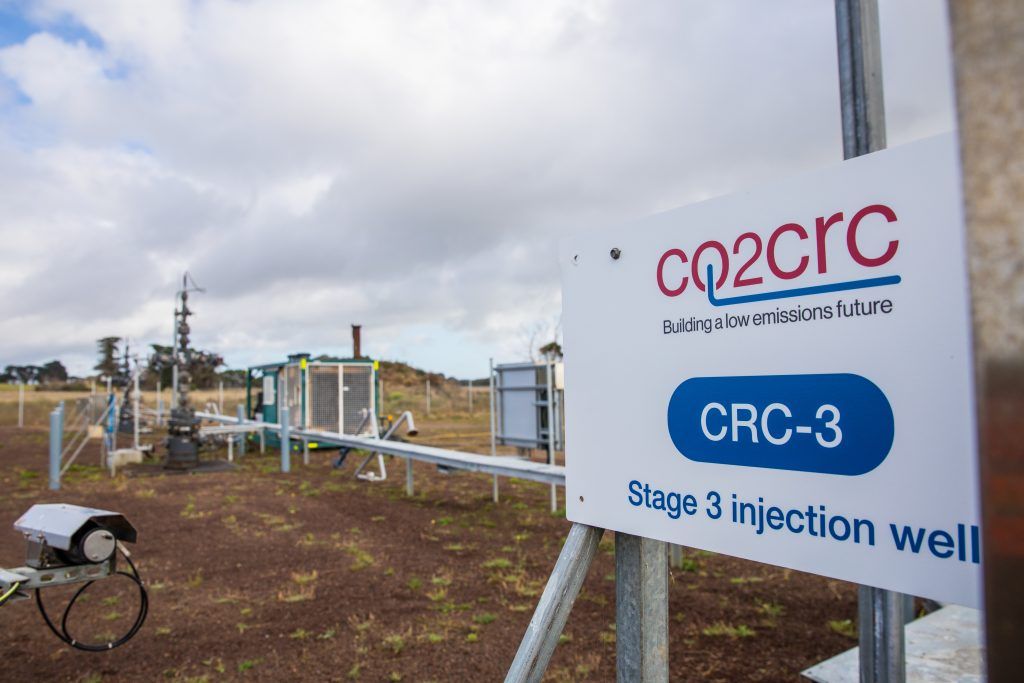 The field program commenced in 2020 under challenging circumstances, with the main field survey in March 2020 interrupted by state border closures. However, the program was successfully completed using remotely controlled operations. This was an outstanding success, as acknowledged in a letter from David Byers (CEO) and Martin Ferguson AM (Chair) of CO2CRC Ltd.
News and Events
The 2021 Curtin Reservoir Geophysics Consortium Annual Meeting will be held  in hybrid mode (in-person and online) from the 1st to the 3rd of December over three afternoons from 12:15pm to 6pm. Presentations begin at 1pm.
The face to face meeting will take place at the Brookfield Place Tower 2, 123 St Georges Terrace, Perth.
For further information, including the latest meeting agenda, please visit the CRGC webpage.
---
Curtin/CSIRO Geophysics Group Seminar
The latest Curtin / CSIRO Geophysics Group Seminar was held on Thursday the 9th of September 2021 where Curtin Geophysics research student Sana Zulic presented a talk titled "Subsurface characterisation using Full Waveform Inversion of Vertical Seismic Profile data: Example from the Curtin GeoLab well".
---
Curtin/CSIRO Geophysics Group Seminar
The latest Curtin / CSIRO Geophysics Group Seminar was held on Thursday the 12th of August 2021 where CSIRO researcher Valeriya Shulakova presented a talk titled "Probing nonlinear elastic properties of the subsurface using seismic waves: Theory & experiment".
---
Curtin/CSIRO Geophysics Group Seminar
The latest Curtin / CSIRO Geophysics Group Seminar was held on Thursday the 5th of August 2021 where Curtin University Exploration Geophysics Research Fellow Alexey Yurikov presented a talk titled "Distributed Acoustic Sensing for Laboratory Measurements of Elastic Properties at Seismic Frequencies ".
---
Congratulations to Curtin Exploration Geophysics PhD final year student Sofya Popik, who is a recipient of the 2020-2021 WA branch Australian Society of Exploration Geophysicists (ASEG) Student Award.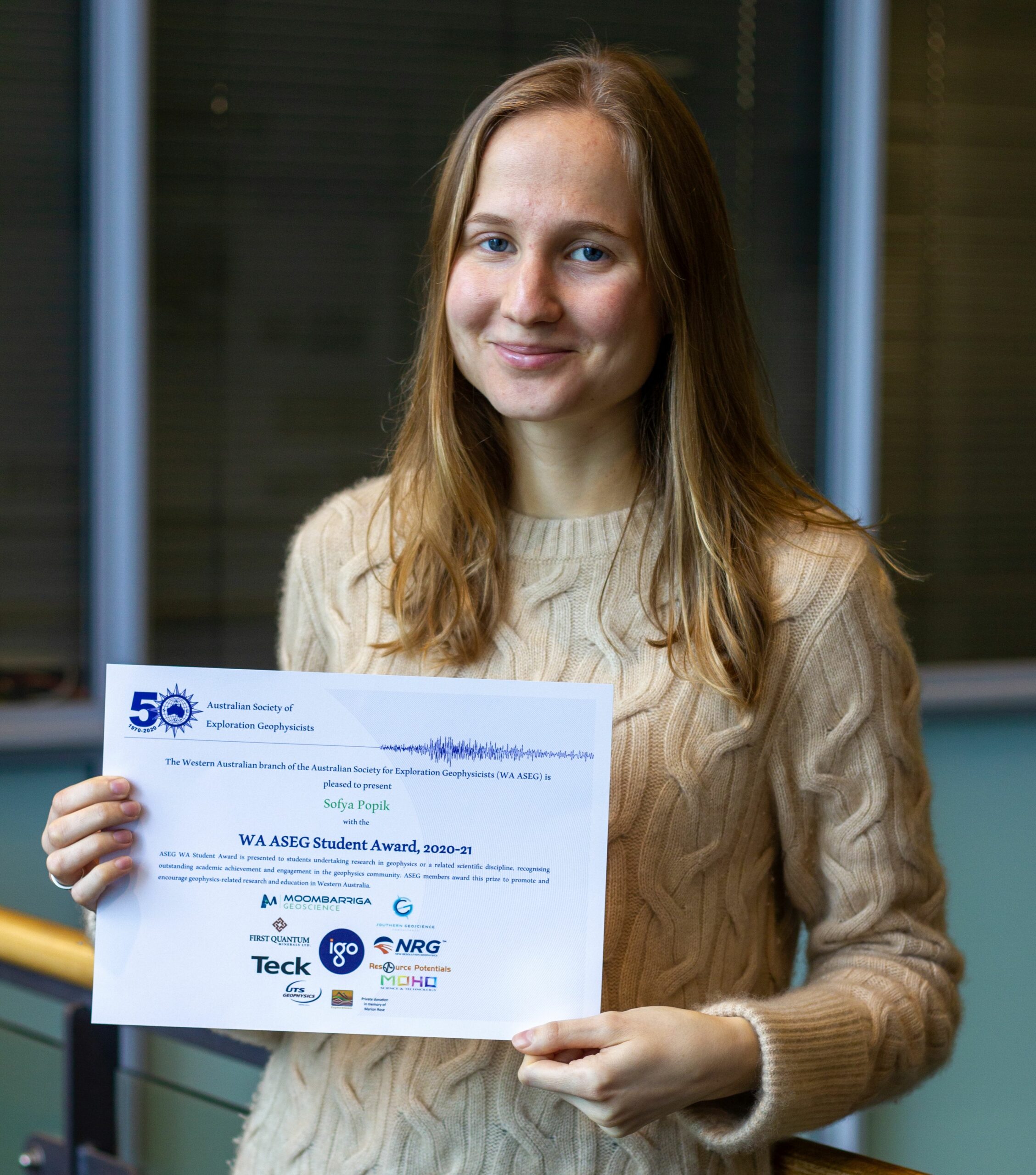 This award provides students with a travel grant to attend the Australasian Exploration Geoscience Conference (AEGC) conference in Brisbane in 2021.