Our Consortium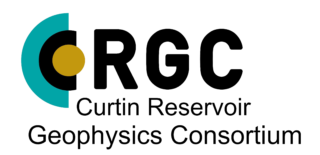 The Curtin Reservoir Geophysics Consortium (CRGC) is a partnership between industry and academia and is undertaking research into the acquisition, processing and quantitative interpretation of geophysical data with an emphasis on Australian petroleum exploration and production issues.
Focused on Research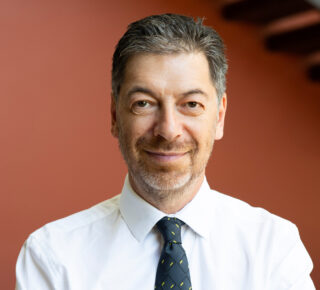 Acknowledged as having inspired a culture of excellence in the field of Geophysics at Curtin University, CEG Director Professor Boris Gurevich was awarded the university's highest honour for academic staff, the title of John Curtin Distinguished Professor.
Announcements
04/08/2023 – 2023 CRGC Annual Meeting Date Announced
---
01/01/2023 – Prof Roman Pevzner and Prof Maxim Lebedev Named Honorary Lecturers for SEG Honorary Lecture Program 2023
Professor Roman Pevzner and Professor Maxim Lebedev were selected as Distinguished Lecturers for SEG's 2023 SEG Honorary Lecture Program, which is viewed as a major honour and recognition of excellence by the SEG.
This recognition values individual's scientific contributions and applications in geophysics. Being an Honorary lecturer is also an active effort to promote geophysics, stimulating general scientific and professional interest, expanding technical horizons, and providing a connection to SEG activities and practices… Read more
---
29/09/2022 – John Curtin Distinguished Professor Boris Gurevich has been appointed Chair of the Distinguished Lecture Committee for the Society of Exploration Geophysicists (SEG), the global professional association of applied geophysics professionals.
Boris will lead SEG's worldwide effort in disseminating geophysical knowledge via online and face-to-face lectures by leading professionals and fostering a sense of community among geophysicists by providing opportunities for local meetings, exchange of ideas and student engagement.
News and Events
28/06/2023 – A Curtin TLE paper received an Honourable Mention in the category of Best Paper in 2022
A paper by a Curtin PhD student and staff Distributed fibre-optic sensing transforms an abandoned well into a permanent geophysical monitoring array: A case study from Australian South West, by Evgenii Sidenko, Konstantin Tertyshnikov, Boris Gurevich, Roman Isaenkov, Ludovic Ricard, Sandeep Sharma, Dominique Van Gent, and Roman Pevzner, published in Volume 41, No. 2, February 2022, received Honourable Mention in the category of Best Paper in The Leading Edge in 2022… Read more
---
2022 CRGC Annual Meeting Information
The 2022 Curtin Reservoir Geophysics Consortium Annual Meeting was held in hybrid mode (in-person and online) from the 22nd to the 24th of November over three afternoons from 1pm to 4:30pm.
The face to face meeting took place at the Yancep Inn, 3499 Wanneroo Road, Yanchep Western Australia.
---
22/11/2022 – Curtin/CSIRO Geophysics Group Seminar
On Wednesday 21st September 2022, Senior Research Fellow Dr Konstantin Tertyshnikov, Exploration Geophysics, Curtin University, presented a seminar titled: A rapid VSP acquisition with DAS in mineral exploration.
In the last decade distributed fibre optic acoustic and temperature sensing has become quite extensively utilised for various reservoir exploration and monitoring tasks.
Specifically, it gained a lot of attention for downhole seismic applications due to distinct directional sensitivity of fibre optic sensors along a cable and in addition due to usual downhole acquisition geometry, where P-waves approaching receivers along a bore and a cable… Read more